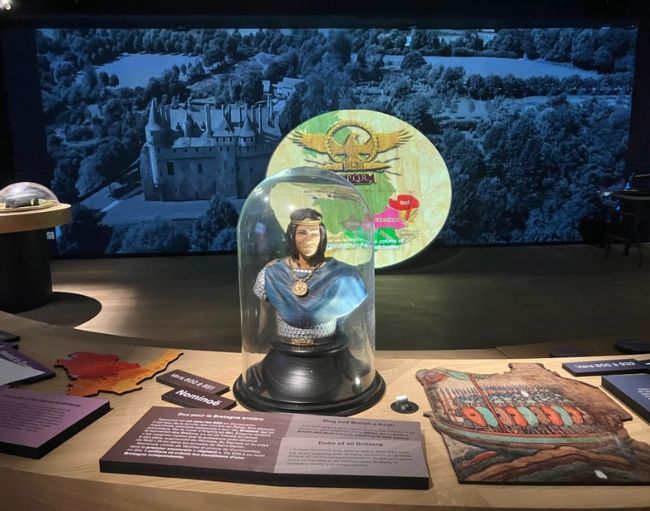 From neolithic times to the present day
The first space enables you to find out more about the history of Brittany from Neolithic times by following the multimedia historical timeline. You will learn more about ancient Brittany from -700 000 BC to 750 AD, followed by Brittany's period of independence from 830 – 1532 AD, until the time Brittany became a French province, the period between autonomy and resistance from 1532-1789.
The second room tells the story of the 19th and 20th centuries when Brittany was wiped off the map from 1789 – 1914, Brittany in a time between shadows and light from 1914-1950 and the awakening of Brittany from 1950-2018.