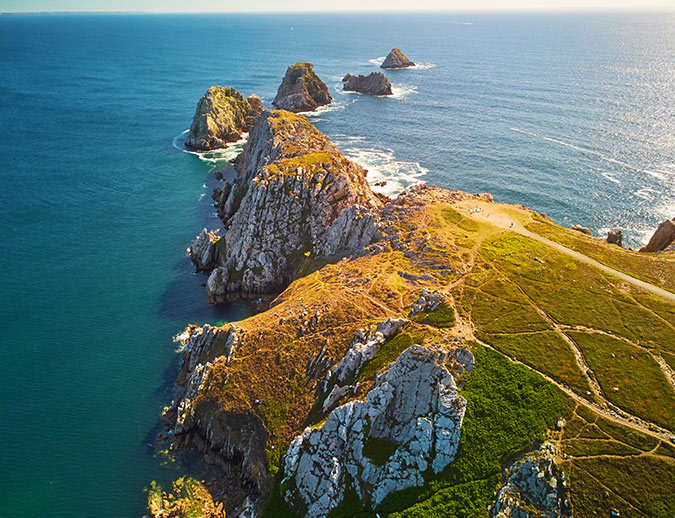 The Crozon Peninsula
Tracing the origins of Brittany, in the heart of the Parc Naturel Régional d'Armorique, the Crozon Peninsula is "le Finistère du Finistère" or land's end.
It's a site of exceptional natural beauty, where palm trees and albizzias grow alongside hydrangeas, where the ocean rises and falls against the rocky coast, with its forests, moors and nature reserve.
The Crozon Peninsula has a wide range of outdoor activities to offer and Breizh Odysssée seeks to complement this.
Visit the peninsula