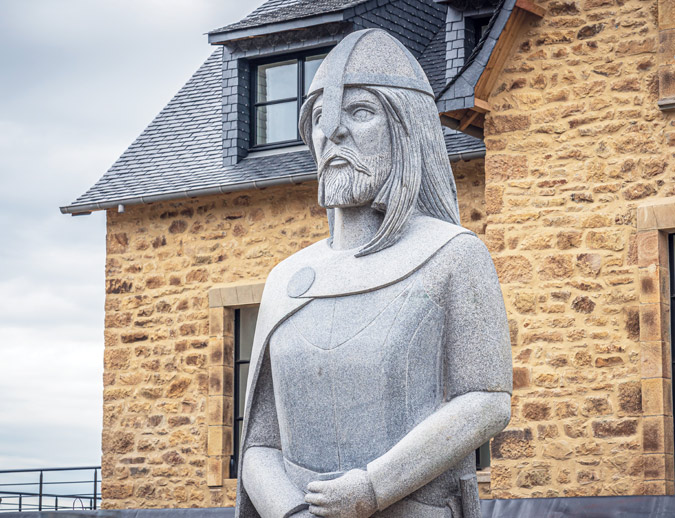 Nominoë
Born circa 800, into an aristocratic family from Cornouaille, it's likely that Nominoë was a descendant of King Morvan. Given the title Count of Vannes, as of 831 he held the position of Louis Le Pieux's – Louis the Pious- representative over the whole of Brittany.
Nominoë initially remained faithful to Charles le Chauve – Charles the Bald – who gave him authority over the Bretons in 841. Taking advantage of disputes between the heirs to the empire, Nominoë rebelled. Siding with Lambert, the former Count of Nantes, he beat the Frank armies in 843 in Messac then again in Ballon in 845.
His political authority led him to clash with the clergy who depended on the metropole of Tours, he arranged to strip them of their powers in 849 during a synod.
In open conflict with the powers that be, Nominoë led military expeditions into Frank territory and it was during one of these forays that he died in Vendôme on 7th March 851.
Nominoë's political success in uniting the Breton counts under a single authority for several centuries was underpinned by Breton patriotism, reinforced by knowing that it held a rather unusual position within the Empire. The title Father of the Country, « Tad ar Vro », was attributed to Nominoë by the historian La Borderie at the end of the 19th century.